Website Complaints: ValuePlusOnline.com, vvv, ss
Website Complaint
ValuePlusOnline.com,
Have you received a $16.95 charge on your credit card from ValuePlusOnline.com? Do you remember ordering something online in the days or weeks before, and had a pop-up window ask you if you'd like a free trial to receive free magazine subscriptions or other free "offers"? That's the connection! We received the following complaint below about ValuePlusOnline.com. We'd like your experiences (good or bad) about ValuePlusOnline.com, as well.
Other reports of complaints from consumers on the internet, claim charges of $14.95 and $19.95 also appearing on their credit card statements monthly.
One report cites the follow message from ValuePlusOnline.com:
DURING YOUR ENROLLMENT YOUR ELECTRONIC SIGNATURE WAS RECEIVED, AUTHORIZING US TO CHARGE A SUBSCRIBER FEE OF $16.95 EVERY MONTH AFTER THE TRIAL PERIOD TO THE CREDIT CARD YOU HAVE PROVIDED ENDING IN THE NUMBER xxxx. AFTER YOUR 30 DAY TRIAL, CHARGES WILL BE SUBMITTED APPROXIMATELY 03-30-08 AND EVERY 30 DAYS THEREAFTER. PLEASE CALL 18888337279 IF YOU WOULD LIKE TO CHANGE TO ANOTHER CARD TO MAKE THESE PAYMENTS, TO CANCEL, OR CUSTOMER ISSUES.
To avoid the charges:
Do not sign up for any free, trial offers after making a credit card purchase online

If you do signup, call the number as soon as you see it on your credit card statement and cancel the offer within the trial period (typically 30 days)
Other complaints about this company can be found on these pages:
When we receive an inquiry about a website, we first look for the signs of both a scam and a reputable company. There is no one indicator that is proof positive of a scam, but if a website exhibits a number of these, we rate may rate it as a likely scam. See this page for our checklist of some of the things we look for. If we cannot find sufficient evidence of a clear scam, we present it unedited, as a consumer complaint
---
Complaint received, April 7, 2008
Greetings,

I'm not certain if I'm reporting this to the correct place but I DO want people to be alerted. This is an internet business that somehow got my information and sent me information via snail-mail, which is how I found out that they had infiltrated my world, so to speak.

http://www.valueplusonline.com/

This company sells "subscriptions," from what I can tell. The mail they sent to me alerted me to the fact that they were going to charge my bank account for this "subscription." I had never heard of them before I got the mail. I've written to ask them how they got my information but haven't heard back from them yet. The bottom line is .. somehow this company obtains information on people and charges them. If you're not alert .. if you don't open your junk mail and see what companies might be doing to you without your knowledge .. you can be charged for junk you never ordered.

Fight back ... I guess that's all we can do.

Blessings to all.
---
Investigation:
According to NetworkSolutions, the website's domain is registered to:
Provell International 11100 Wayzata Blvd Suite 680 Minnetonka, MN 55305
And the administrative contact is:
William Wells, internic@provell.com 11100 Wayzata Blvd Suite 680 Minnetonka, MN 55305 US Phone: 952.258.2131
The domain, Provell.com has the same contact information.
Google Earth shows this as a business address: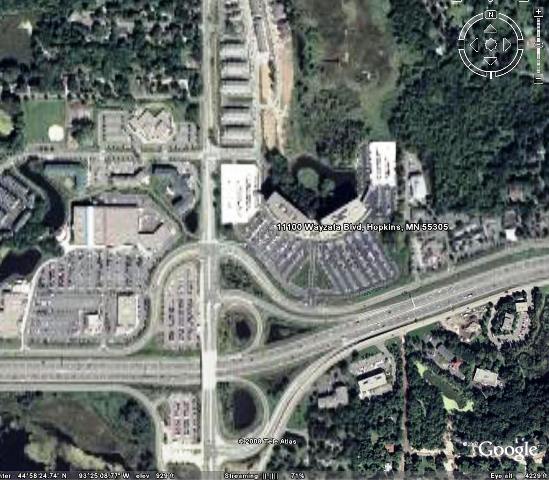 Better Business Bureau Reports:
The BBB shows many complaints about this company, but they have been successful in resolving them and/or obtaining refunds for the consumers. They suggest consumers should first contact Customer Service Contact: Mr. Michael Murphy at (952) 258-2000 before filing a complaint with the BBB.
And they list this information:
Principal Officer: Mr. George S Richards, Pres/CEO of the company.
Additional Addresses
PO Box 5265
Hopkins, MN 55343

PO Box 5034
Hopkins, MN 55343

Additional Phone Numbers
Tel: (800) 475-1942
Tel: (888) 833-7279
Tel: (800) 566-8640
According to the Better Business Bureau, this company also uses these DBA names:
Our recommendation
We advised the consumer to call the company to request a refund and if that fails, to file a complaint with the Better Business Bureau. They have a very good track record of resolving disputes and obtaining refunds for customers.
The complaints logged and are very public; something most companies don't want on the public record. The BBB complaint form is on this page: https://odr.bbb.org/odrweb/public/GetStarted.aspx If you get a security announcement, just click OK and then "next" and fill out the form.
You can ALSO file a complaint at www.complaintsboard.com/ That's a very public form for general business complaints.
---
Get-Rich Scams and Work-From-Home Schemes Unmasked!
See our page that lists the most common get-rich schemes
---
Reporting a Fraudulent Business Website
Of course, in all cases, you can start by reporting it to us, using this form. We will use the information to warn other consumers and help you to direct it to law enforcement agencies.
A catch-all for bringing internet scams to the attention of the FBI and FTC is the U.S. government's Internet Crime Complaint Center (IC3) at Internet Fraud Complaints Center. If you are looking for your local FBI Office Listings to report a crime or scam, click here.
Do you want to report a fraud, scam or crime to the FBI (the Federal Bureau of Investigation), but can't find the phone number for your nearest local FBI office? See this page to find the closest office!
---
For other government agencies to report scams, see this page. And of course, write us! We are always interested in hearing about any potential scams!