Online Auctions: Tips to Avoid Getting Scammed on Ebay and Other Online Auctions
How to Buy Online Without Getting Scammed - Sample Emails
Sample Scam (Phishing) Email on Ebay - Sample 1
Understand: Ebay did NOT send this; it is from a conman, who made it look like an Ebay email! You can not trust that the emails you receive are from who they claim to be. Do not follow the links in the email, but instead, go to the source by using a Google search or just type the address in your browser (example: www.ebay.com ) and then look for any alerts.
---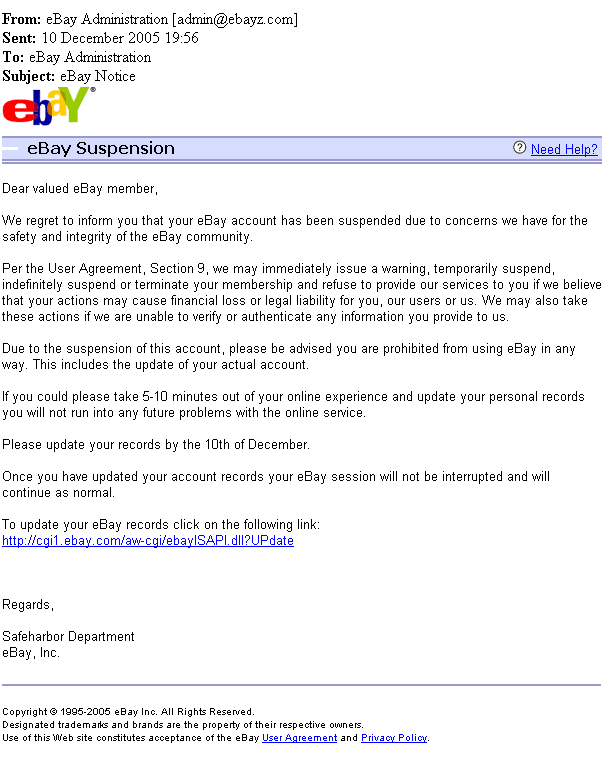 And please let us know about any suspicious calls or emails you receive. We look for patterns so that we can alert the authorities and victims to new scams, before it is too late!
---
For a comprehensive list of national and international agencies to report scams, see this page.