Euro Cont.Lotto Com.
Lottery Scam Postal Mail OR Email:
Euro Continental Lotto Commission
You may receive the scam lottery winning notifications in your postal mailbox rather than electronically. Here is one sent through the post from the "Euro Continental Lotto Commission", supposedly in Madrid, Spain. Of course, there is not such "commission"!
After you look at the first letter below, click here to see what they send if you reply to it. Notice how quickly they ask for money to cover "VAT". Isn't it interesting that they are sending you $815,810.00 Euros, but first you have to pay them? Tell them to just take it out of your winnings! After all, that's what REAL lotteries do!
Also see this page for a sample in the UK.
---
Below is another example of a fake lottery. Judy wrote us to tell about her experiences with the "European Continental Lotto Commission".
---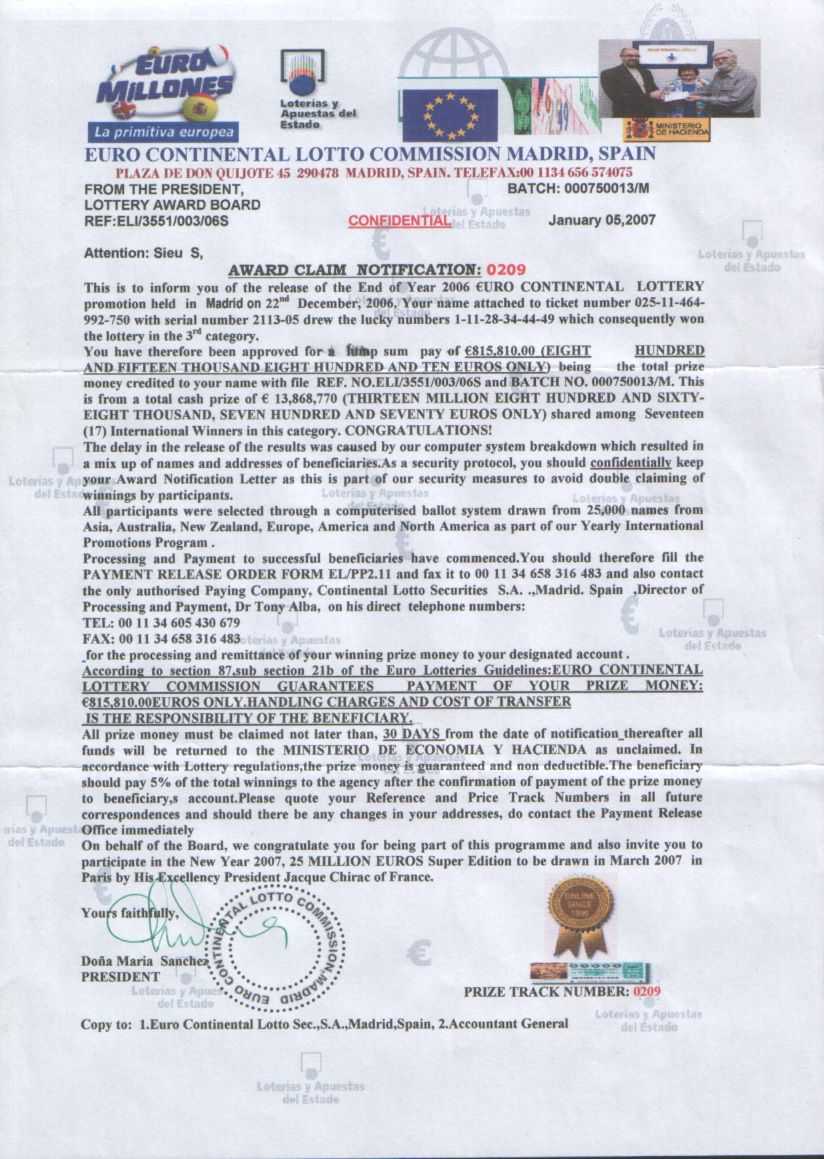 ---
Names of Scam / Fake / Fraud Lottery
Click here for the huge list of the names of the currently identified lottery scams companies
***