Russian Women Dating Scams Exposed
Russian Dating Scams
Beautiful Russian Woman Want to Fall in Love With You?... or Your Money?
Are you considering finding a Russian wife, corresponding with a Russian woman, using a Russian dating agency, already been scammed or just want to be sure that your correspondent and relationship is genuine? Then read on, and find out about the bizarre world of the Russian online dating. Things are not always what they seem!
---
What is the scam?
There are many scams; here are some of the top ones:
The Russian woman is not the one in the photos you receive.
The Russian woman (or man posing as a woman) has no intention of dating or marrying you; she just wants you to send money or airline tickets.
The Russian woman is just interested in a green card, you she will divorce you as soon as she receives it (2 years after marrying you and arriving in the US)
Let's look at these in more detail:
---
1. She's not the person in the photos.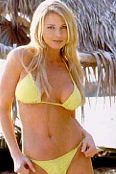 This is a simple scam, and happens in all internet dating, not just The Russian sites. The photos may be of a model or friend and the description may be bogus, too. The photos may simply be downloaded from someone's home website. She hopes that once you have invested time and money getting to know her, you won't mind she's not as young, pretty or educated as she had claimed. Often, the photos belong to an international photo model. (And if your photo appears in any scams, here, or on other websites, let us know so we can remove it or help in the process!)
2. She's Just After Your Money
Just like the Nigerian letter scams and the fake lotteries, there is often no real woman wanting to meet you; it is just a scam to get you to send money (for many different reasons: translations, agency commissions, to pay fees, sick brother, etc) or airline tickets. The airline tickets can easily be exchange for cash, so don't think that sending tickets buys you any protection. Often the scammers use established dating sites, like Match.com. There is generally no woman even involved, and the scammers may even be in the US; see this story in the San Diego News:
American MAN sentenced to 5 years in jail for "Russian Brides" scam
3. She's Real, and Will Marry You... But Divorce you Within 3 Years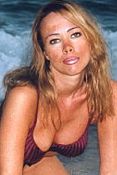 Life in Russia is no picnic. Except for the those at the top, life is generally very hard. Of course, many people would love to live in the west, so she'll marry you... but after receiving her green card, she'll divorce you. And then send for Mikhail, her boyfriend/husband, who's been waiting back in Russia. There's presumably no way you can guard against this - anyone who is patient can perpetuate this scam anywhere.
---
Examples of scam emails
Would you like to see actual examples of scam emails?
---
What to Do If You Want to Date a Russian
Don't assume ANYTHING. Don't assume the photos, names or stories are real.
Take your time; the scammers are impatient and will "fall in love" with you within a few emails.
Do NOT use unknown agencies and agents! Use trustworthy, well-established agencies for meeting women and arranging trips. One website lists many of the scammers - Click here for an alphabetized list of Russian dating scammers. There are a few legitimate ones. CFR does not endorse any (we haven't got the time to research them) but we hear that this one is ok: www.elenasmodels.com
Do NOT send money for visas and tickets! Go to the woman's country and meet her there; in a very public place.
---
For a comprehensive list of national and international agencies to report scams, see this page.