Sample Email 11
Sample Email Scams Involving the British National Lottery - Page 12 - BRITISH LOTTERY HEADQUARTER
How to Recognize Them and What To Do If You Receive One
Here's a clear example of how the fraud unfolds. There are 3 emails below, starting with the initial "congratulations" email. Notice how they quickly ask for a copy of the passport and personal information, then ask in the next email for money.
As usual with illiterate scammer scumbags, the emails are filled with spelling mistakes, poor grammar, conflicting information and, of course, a free yahoo email account to reply to!
There are only two legal lotteries in Britain, the National Lottery and the Monday Lottery, and they do NOT use email to notify winners. Below are scam emails actually received.
DO NOT reply to any emails you receive saying that you have won a lottery that you did not enter. They are frauds. You will lose your money. There is no "free lunch"; don't be foolish and believe a scam! We can not say it any more plainly: YOU WILL NOT BE NOTIFIED BY EMAIL BY ANY LEGITIMATE LOTTERY THAT YOU WON A PRIZE. If you do receive such an email, it IS a fraud, do not reply to it! If you DID reply to one, click here to see what you will likely receive back.
Also see this page for other variations of this scam letter.
In the UK, call the hotline at 020 7211 8111 to check or report lottery scams.
---
First Email:
<![if !vml]>

<![endif]> <![if !vml]>

<![endif]>
BRITISH LOTTERY HEADQUARTER
CUSTOMER SERVICE
33 YATCH BASIN MARINA OFFICES,
UPON TYNE NEWCASTLE. LONDON
Tel: +447-031-845-939
Attention: Rakesh,
This is to congratulate you and your family for this lucky winning, a certificate has been issued to this effect , you have to click attachment to veiw the certificate.
As a matter of importance, you have to keep every details of your winning prize to your self till the date you redeem your prize for security and to avoid contradiction in the course of transfer, we will be expecting your full residential address for the posting of the life certificate.
<![if !vml]>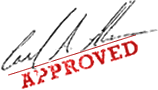 <![endif]>
Principal Claims Agent
Tel:+2782-2241-916
MR. FRANK BROWN
---
Second Email:
Attn: Rakesh,
This is to inform you that this office is in receipt of your mail and the required details for the processing of your winning fund.
As a matter of proceddure, you have to scan the front page of your international passport and driver's licence for the processing of your prize, you are to send this requirements vian email attachment

Regards
Principal Claims Agent
Send instant messages to your online friends http://uk.messenger.yahoo.com
---
Third Email:
<![if !vml]>

<![endif]> <![if !vml]>

<![endif]>
BRITISH LOTTERY HEADQUARTER
CUSTOMER SERVICE
33 YATCH BASIN MARINA OFFICES,
UPON TYNE NEWCASTLE. LONDON
Tel: +447-031-845-939
Attention: Mrs Rakesh
Your mail was received and has been forwarded to the neccessary authority, based on the outcome of the meeting held an insurance documents have also been issued in your completed details presented by you, which means that your prize has been insured and as such no person or institution will have access to deduct or temper with your fund.
The authorities have also brought to our notice that you will be required to send another banking details for the transfering of your winning prize.
You are required to apply for an affidavit of claim in the Pretoria High Court Of Justice, so that it will be forwarded to the United Kingdom for them to approve the transfer order as soon as possible. The transfer of your fund will be 72working hours which is 3working days on meeting up with the demands.
I have made an inquiry from an attorney on what is going to take to obtain the affidavit of claim he made me to know that it will be costing $670 six hundred and seventy dollars only. you have to make the payment on my secretary's details below ,state reason for transfer as gift when sending the money so that there will not be tax deduction here as soon as this payment is made send me all the neccessary information and send the scan copy of the paylip to me vian email attachment.
BENEFICIARY NAME: MR. DUMI SOLANI
BANK NAME: RENNIES BANK
JOHANNESBURG SOUTH AFRICA.
SWIFT CODE: RNNSZAJJ.
CORRESPONDENT BANK:STANDARD
CHARTERED BANK NEW YORK.
ACCOUNT NUMBER 3582082732001.
SWIFT CODE SCBLUS33.
Bank address:Standard Chartered Bank 1 Madison Avenue New York 10010 USA
BENFICIARY PASSPORT/ID NO: A0445563
<![if !vml]>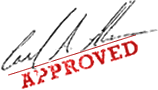 <![endif]>
Principal Claims Agent
Tel:+2782-2241-916
MR. FRANK BROWN
Send instant messages to your online friends http://uk.messenger.yahoo.com
---
Back to the main UK Lottery Fraud page
---
***